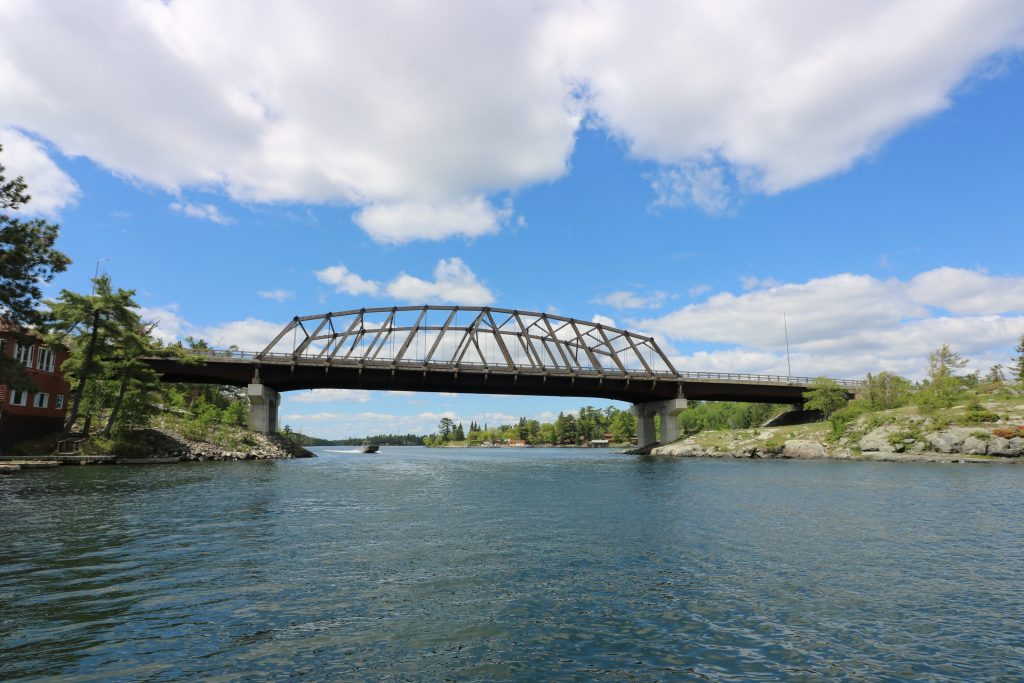 About Sioux Narrows-Nestor Falls
Sioux Narrows is a small resort community located on the shores of Lake of the Woods where Highway 71 crosses the eponymous narrows between Whitefish and Regina Bay. There are about 300 permanent residents, and about double that in the summer time when cottagers from Ontario, Manitoba, and the United States come for vacation. Tourism is the primary industry, with many resorts in the area.
In the mid-18th century, an Ojibwa-Cree alliance is said to have defeated an invading party of Sioux at a narrows here on the lake. Sioux Narrows is named in recognition of that event. The Sioux Narrows Bridge, a historic structure on Highway 71 which was reconstructed in 2007, overlooks the site of the battle.
Nestor Falls, located along Highway 71 at Sabaskong Bay on Lake of the Woods, has a population of about 290. The settlement was founded in the early 20th century by a certain Mr. Nestor who started logging operations and used the natural waterfall there to transport the logs to Lake of the Woods.
Browse Sioux Narrows-Nestor Falls Real Estate Listings