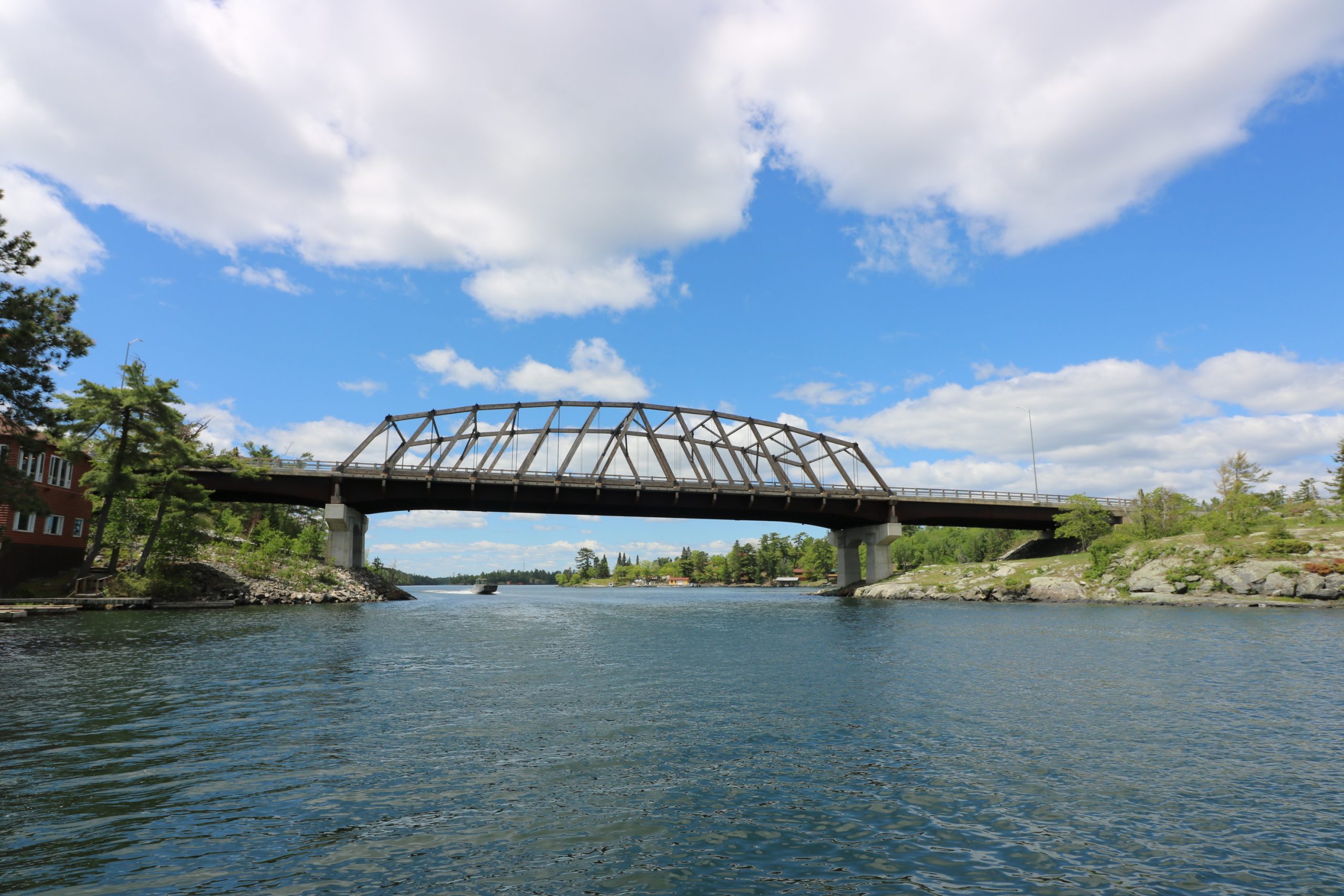 Sioux Narrows-Nestor Falls
The Sioux Narrows Bridge welcomes real estate buyers and cottage residents to Lake of the Woods.
/col
Lake life in the Great Outdoors
Sioux Narrows–Nestor Falls are two small communities located on Highway 71 along the eastern shores of Lake of the Woods, between Whitefish Bay and Regina Bay. Both towns see their population increase substantially during the summer months, as cottage property owners, private resort visitors and summer residents from Ontario, Manitoba, and the United States return to this pristine area.
When it comes to waterfront properties, private island retreats and remote cottage real estate, Sioux Narrows-Nestor Falls has it all.
Although mining and forestry have historic significance in the area, tourism reigns supreme now. The seasonal and year-round real estate industry is robust here, partly because secluded resort visitors, waterfront cottagers, and residents can access services ranging from local eateries, and assorted small retail shops to marina and bait outlets.
While Sioux Narrows is home to the Northern Ontario Sport Fishing Centre, and the nine-hole, par-35 White Moose Golf Course, one of the few golf facilities offering clubhouse access by boat, Nestor Falls also has strong cottage property appeal. Lakeside cabins, residential housing, water-access homes, and resort retreats can all be found in this rugged, pristine area.
Tourists, residents, and cottagers enjoy the area's many lakes including Kakagi (Crow) Lake, Kakabikitchiwan Lake, Lake of the Woods, Pinus (Big Pine) Lake, Rowan Lake, and Caliper Lake. Fishing, boating, canoeing, swimming, water skiing and paddle boarding are among the recreational pursuits that make the Sioux Narrows-Nestor Falls area a popular choice for cottagers.
Outdoor enthusiasts also love nearby Kakagi Lake(also known as Crow Lake), a fairly large body of water, located just north of Nestor Falls. Kakagi offers many rugged islands to explore including Gold Point, Mink, and Bear-Beaver. The area is highly regarded amongst anglers as a favourite lake trout fishing area and is also home to several commercial fishing lodges, private resorts, and lakeside cabins.
Real Estate Values (January 1, 2020 to December 31, 2020)
Source: MLS for Waterfront – Road access and water access (includes freehold, condo and tenants-in-common sales)
Road access, vacant land: 7 sales, on Lake of the Woods in Sioux Narrows from $138,000 to $219,000. Average sale: $152,900.00.
Water access, cottages: 10 sales, on Lake of the Woods and Kakagi Lake; from $75,000 to $675,000. Average sale: $254,490.00.
Road access, cottages and homes: 17 sales, Lake of the Woods and South Narrow Lake; from $169,900 to $1,115,000.  Average sale: $378,523.53.
All Active Listings
Cottage Communities Current
Listings
Lakeside cottages for adventurers. Rugged terrain, pristine waters and stunning scenery are the backdrop for prime recreational real estate in Vermilion Bay, a small community…

VIEW LISTINGS

: Vermilion Bay