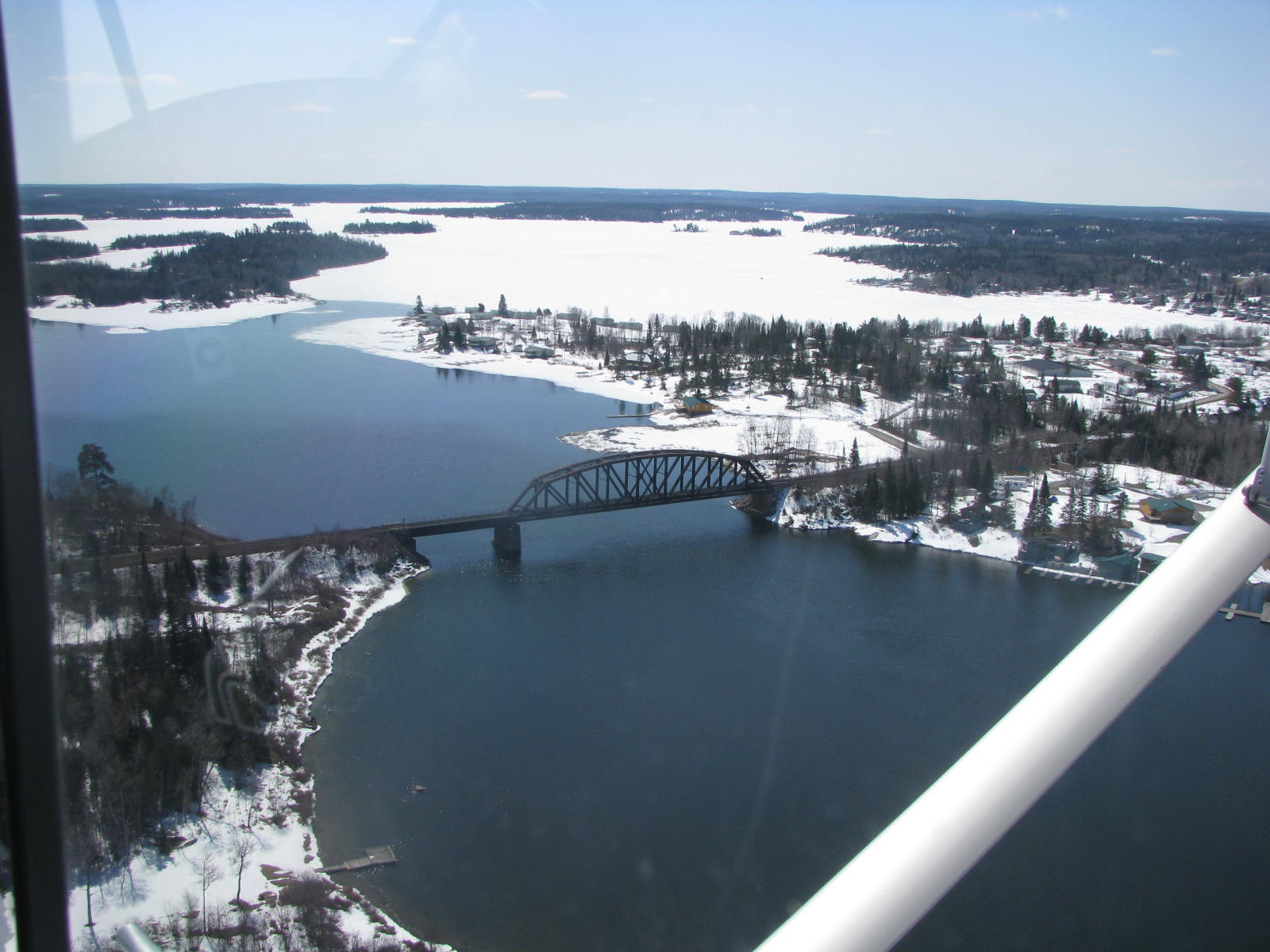 Minaki & the Winnipeg River System
Minaki: Gateway to the best recreational real estate.
Seclusion + Selection = Minaki.
Room to build. Low taxation. Exceptional privacy.
Those in the 'cottage property know' agree that Minaki is one of the best-kept secrets for those looking for a waterfront cottage, lakeside cabin, camp or vacant land. It's been estimated that there are more than 100 water-access cottages in this secluded yet popular recreational real estate quadrant – why not put your name on one of its signposts?
A cottage community known for its rich history and rugged vistas, Minaki is a short 45-minute drive north of Kenora. Its location on the expansive Winnipeg River system means that recreational real estate options of all amenities and sizes can also be found in nearby area lakes including Gun Lake, Little Sand Lake, Big Sand Lake, Pistol Lake and Rough Rock Lake.
From waterfront seasonal homes to secluded wilderness cottages and outpost camps, the recreational real estate choices are numerous in this prime cottage area.

Today's Minaki bears little resemblance to the cottage community of days gone by. Check out Minaki-on-the-River, a new revitalization project designed on the site of the historic Minaki Lodge (destroyed by fire in 2003); currently, individual lots and historic cabins are for sale there. Its proximity to Kenora and its retail services means that cottage and cabin owners in Minaki can focus on peace, quiet and serenity with limited commercial hustle and bustle.
Once accessible only by rail until about 1960, Highway 596 now offers cottagers and real estate owners well-maintained, year-round road access to the area. (VIA Rail says it hopes to resume its weekly run between Winnipeg, MB and Minaki in spring, 2021.)
Tourism, the main economic driver in Minaki, is supported by camps, lodges, marinas. Other area services include Minaki Marina, which offers boat docking, gas, convenience store items, an LCBO, and post office. Muncer's Marina offers boat docking, vehicle parking and construction services.
The Winnipeg River System and its related lakes are well-charted and navigable. They offer excellent boating, and fishing for species including walleye, muskie, pike and bass.

Real Estate Values (January 1, 2020 to December 31, 2020)
Source: MLS data
– Water access, Winnipeg River at Minaki: 2 sales, $195,000 and $219,900.
– Road access, Pistol Lake, Minaki: $630,000.
– Road access, Myrtle Rapids: 2 sales, $99,900 and $375,000.
Cottage Communities Current
Listings
Lakeside cottages for adventurers. Rugged terrain, pristine waters and stunning scenery are the backdrop for prime recreational real estate in Vermilion Bay, a small community…

VIEW LISTINGS

: Vermilion Bay